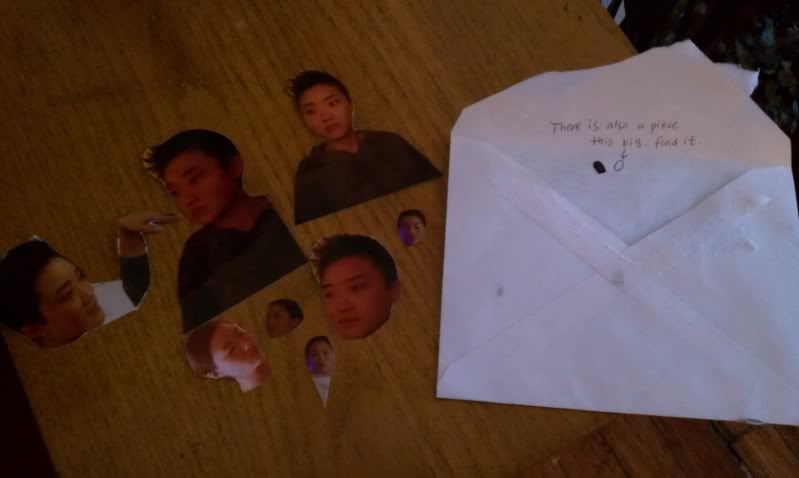 1. If you are a friend, follower, tweeter, friend-of-a-friend, OR (most ridiculously) a family member that thinks this is a funny - 'can't-wait-to-see-her-face!' JOKE— IT'S NOT.  It's about on the same level as stealing my dog and leaving me a ransom note in pig's blood. Making me think I have a dangerous stalker with my HOME address is sick.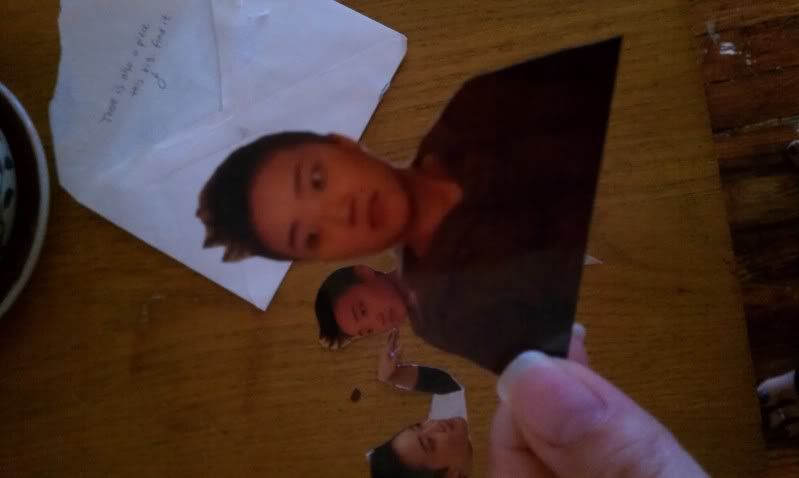 2.  If you are a stalker your goal is unclear to me.  Either you a) want to scare the sh!t out of me [if so-success] b) forgot to include the note that accompanies explaining how cut random photos weren't actually what the devil told you to do, or c) you wanted to end up on my tumblr to be seen by maybe 3 followers that actually read my posts [again-success].  
Now.  My post would have continued this light-hearted, half-assed humoristic voice HAD YOU NOT ,(and listen closely now…), included.photos.of.MY.FAMILY.
HELL HATH NO FURY LIKE THIS SISTER SCORNED.  You've gone and marked yourself as the sole target of every ounce of angry woman energy I've had stored up in the every back fibers of my inner psycho.  
I know:
1. You're Korean. FOB handwriting sticks out like Wingdings.
2. You sent this in NYC. So you'd rather keep your local distance and waste a stamp than stalk my person to my front door. (OH. and should you EVER. DARE.—You'll be sayin' hello to Dr.Watts)